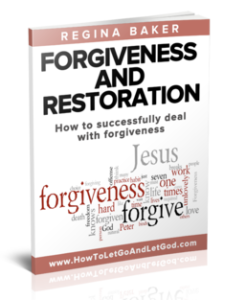 So many people have a challenge with forgiveness.  Learning to forgive can be a lifelong ordeal but only if you choose to go that route.  The average person who fights to understand what forgiveness is usually stubborn to the point that they always have to have the last say.
Hopefully this isn't the same for you.
In order to accomplish what you desire, your mind must be renewed with God's principles. We must be "washed clean" from negative, self-doubt and destructive thinking.
Seeking forgiveness daily is pivotal in our personal relationships with God and others. After seeking God's forgiveness, we have the gift of restoration. Restoration is simply the act of being made whole again.
Did you know throughout history, even the greatest Kings and well known prophets sought forgiveness?  They understood that in order to have an ever growing consistent relationship with God, they would have to repent of their sins and seek His forgiveness.
Sign up below and be one of the first to find out when "Forgiveness and Restoration – How to deal with forgiveness" is available.