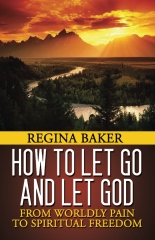 How To Let Go and Let God is a message of personal pain and how the author sought God for the peace only He can promise.
Letting go and letting God, means to "cast all your cares" to God. Whether it's a challenge in a relationship, a job, friendships, forgiveness issues, passing of a loved one, etc., this book will give you suggestions on exactly what you need to do to let go and let God.
This book, I came across by 'chance.' And read while I was struggling in the aftermath of a relationship breakup. My urge to cling on and recover what was lost was destroying me emotionally. (I did not realise God was pruning me!) I let go ..not instantly…placing that person in His heart. Finally, once my own heart was empty and open He poured His gifts in… the Holy Spirit poured through me in loving forgiveness of that person as I lifted up that other's heart. I have moved on. Thank you for this book!! ~ Jo Jay
Have you experienced the passing of a loved one and finding it difficult to get through the pain? Are you in an adulterous relationship and need to let go?  Is your spouse or partner cheating?  Feel like throwing the towel in? Did you pray about something and still find yourself worrying about it, even when you thought you let go? Are you wondering how to let go and let God?
*Note: You do not need a Kindle in order to read Kindle books, click here for additional information.
---
PLUS

, grab excerpts from the following books…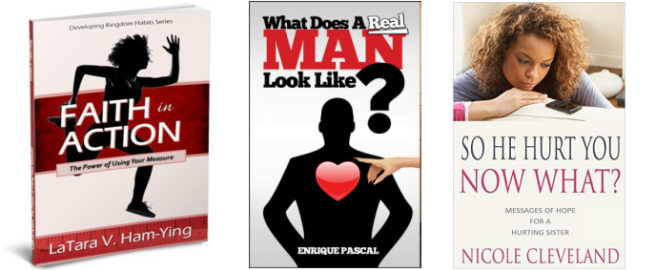 Simply enter your first name and email address to receive the FREE excerpts below.
Enjoy!