It only takes 1 person to change your life… YOU.
In my book, "How to Let Go and Let God," I share my story when God said to me…
"Who do you think you are?"
Now mind you, you have to say that with a confidence that will literally blow you away! He said it very clear, very bold and with MUCH authority that I had no choice but to hear Him! I remember it as though it was yesterday. Standing in the kitchen after giving my husband a very head shaking, hands on hip reply to something he said to me that didn't even warrant such ignorant behavior from me!
And allow me to say this to all the women reading this message. You need to stop acting like your husband, boyfriend, etc., deserves your nasty attitude because you think he couldn't possibly make it in this world without you because he loves you so much, etc., etc. Nobody, including your husband or soon-to-be or just beginning a relationship with someone, deserves a stinky attitude.
When God said that to me, it literally broke me to my knees! I began to repent for everything, my attitude and my know it all, blaming and pointing the finger self! I wanted God to forgive me because I knew I was wrong and then I apologized to my husband for every time I excused my way out of a situation simply because I didn't want to take responsibility for my part. It's very easy to justify why we do things. We'll conjure up every excuse on the planet to ignore our own issues.
You will never overcome what
you're not willing to confront! ~ Enrique Pascal
That quote is something I look at quite often. It helps me to see myself at all times. It also helps me to confront challenges, seek the Word of God and to ask Him to provide me with understanding.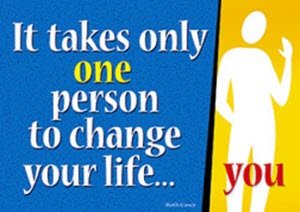 As I've stated before, God desires that we become mature in our journeys. We're only babes for a short period of time. All in all, we grow every single day and yet, most people never choose to grow into their God given potential. God desires that we become confident once we know Him, His Word and who He purposed us to be. Not arrogant by any means but to have confidence in what we know — when you know better, you do better, amen?
I can do all things through Christ Who strengthens me. ~ Phil 4:13
One of the things that I had to realize was, it was going to take me to make the change. Everything was up to me. Most people would probably think that the person to change your life would be Jesus. Well, that's a yes and no answer. God has given us free will (choice) to make our own decision when it comes to Him. He won't make us do anything we don't want to do.
And if it seem evil unto you to serve the Lord,
choose you this day whom ye will serve… Joshua 24:15
It's up to us to make the choice, once we choose Him, then yes, His power (within us) to change is absolutely amazing! Once I repented with a sincere heart to God and to my husband, God's grace swept in with a portion of abundant wisdom. He began to order my hands, mouth, eyes and ear-gates to what I needed to know from Him. He made it plain in my spirit and I received it with open arms and to this day, He still makes my crooked ways straight. Simply because, I've surrendered.
For the LORD giveth wisdom: out of His mouth cometh
knowledge and understanding.~ Luke 21:15
I simply let go and let God! I gave it up and gave it to Him. Know this my friend, God knows what you know, okay? He already knows what you're capable of, He knows what you're ignoring, He knows your attitude, resistance in forgiving others. He knows your pain, He understands your shame, guilt and frustration! God so desires that we learn how to forgive because without that, you'll need to hunker down because you have a long road ahead of you! But, He's also given you a way of escape. (1 Corin 10:13) It's up to YOU to decide how you'll continue.
What's your choice?
Next week, I'll share a message with you on forgiveness. In the meantime, I'm providing two recordings of our show on Transformation Radio on The Blame Game and How To Forgive Your Mate below.
Love you to everlasting LIFE!,
Regina
Share your comments!