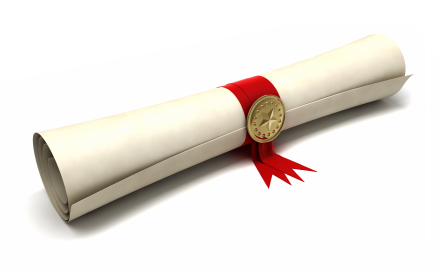 Seven years ago, June 2007 to be exact, I received a phone call from my Coach/Instructor informing me that I had passed the Biblical Certification classes! I can't even begin to explain the joy I felt at that moment. You see , although I was terrified and had absolutely no clue what taking those classes and being certified would mean, I also didn't know if I could "stay the course."
There were times when I felt I wasn't worthy of being in the ministry. I felt like my life didn't represent God well so why in the world would He desire me, out of all people to coach His beautiful people?
It was never about my "feelings," it was about HIS will and would I humble myself enough to embrace it. Well, I'm so glad to say that I did stay the course and God revealed and continues to reveal much to me about HIS will in and over my life.
Several years ago (before the certification), I failed at completing an assignment God assigned to me. I was way off base with that assignment and God let me know it! He said:
"You have gotten so pumped up about "you" that you can't even complete the assignment I gave you!"
Talking about embarrassed! I immediately asked God to forgive me for missing the mark on something I was trying to give myself credit for! It's not enough that I desire to do His will, I had to be very careful and thoughtful about what I said to Him — because sometimes we say things but when it actually comes (the answers), it goes completely over our heads because we make it about ourselves.
"Do not merely look out for your own personal interests, but also for the interests of others." Philippians 2:4
Here's what I also learned, My feet were not planted securely in the soil in order to grow not only for myself but, to help others in my ministry. It's not about me, it's about those who God chooses to place in my path in order to fulfill His will! Isn't that delightful?
I can truly attest that the joy of the Lord is MY strength, it is in HIM that I move and have my being! I rejoice in the sound of His name! Heavenly Father, I adore You and will forever continue to fulfill that which YOU have purposed for Your glory, in Jesus name!

When asked what is the most important lesson I learned? I say, God first and everything else comes after! The scripture is right there for us when we need direction, focus and discipline. Without the Word, belief in the Word and understanding of the Word, we're lost. The bible tells us that "my people perish for a lack of knowledge," amen? Once we make a total surrender of ourselves to God, then, and only then, can He begin to use us. In this we begin to truly/sincerely desire to know the Word of God and more importantly, embrace an intimate relationship with Him. At this point, revelation knowledge [manifests] springs forth like living waters. It is up to us at that point to decide whether or not we accept the cup and drink from it.
The Lord has promised a "crown of life" to those who persevere under trial and learn to love Him even more!
Thanks for celebrating and allowing me to share this blessed milestone with you! I encourage you to keep the faith, hold on to what you know is true, "seek ye first the kingdom of heaven and it's righteousness" and never get weary in well doing. Let your prayer life be a testimony of who you are and watch God perform according to His will. What He does for one, He will surely do for another!
Until next time , remember to pray without ceasing, in all your getting, get understanding, speak with much love and patience and glorify God in ALL that you do!

Let Go Let God Celebrating 7 YEARS
Share your comments!