I woke up this morning with a peace that surpasseths ALL worldly understanding.  The reason I was blessed with revelation knowledge on this is because Holy Spirit knew I was tarrying with this thing —>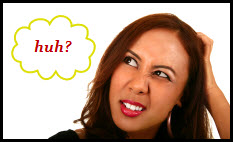 Our radio show, Transformation Radio with Host, Enrique Pascal – has been a phenomenal blessing now for 8 weeks!  Our stats are absolutely God send.  Enrique, Dr. Taffy Wagner and I, know that and rejoice about it everyday!  However, we noticed that in some of our "social networks" and on our subscribers lists, the people who are "connected" to us, aren't taking hold to God's (not ours) messages.  This troubled my spirit because I'm SO in love with Jesus Christ, I love to fellowship in a massive way, and when "Christians" don't respond, it has left me with wondering why.
You see, I receive numerous emails about letting go and letting God.  Men and Women are having challenges in their relationships regarding rejection, infidelity, children, business, family, friends and the lists go on.  So my question was, why is it when people ask for help and God (not me) answers, they continually close the door to Him?
With that said, please allow me to share the blessing of impartation (the answer(s) to my questions):
For years those of us who are sincerely seeking the will of God in every area of our lives (including relationships, friendships, family, marriage, co-workers, neighbors, business, etc.) — should ALWAYS remain in a spirit of expectancy.  This doesn't mean that you're so heavenly bound you're no earthly good and it definitely doesn't mean you have "arrived."  It just means you truly believe the word of God, even when you can't see the manifestation in process. (Hebrews 11:1)

There's a process in the Christian walk. That process is line upon line, precept upon precept. You don't get to choose when God moves in your life. You don't get to sway back and forth to only remain in constant repentance for doing something you know you should not have done or said. Repentance is for the unknown things that happen – because at that moment, the Holy Spirit reveals it to you with conviction and then that conviction is based on repentance. So stop asking for forgiveness for the same things over and over because you know when you do it, it's wrong.
Several of us understand that our purpose is an assignment. God is not a man that should lie, therefore when He purposed you, you were assigned. Stop focusing on who doesn't, who won't and who's not joining your groups, buying your products or services or liking you period! Focus on the gift at hand because when He created the purpose and the assignment He also made room for it!
The Holy Spirit also let me know that, YES, there are people who are intentionally as well as innocently ignoring answered prayer. For the life of me, I can't figure out why people pray sometimes because when the answer comes, they "choose" to completely ignore it and come up with a justification (excuse) why they won't partake in receiving their answers (breakthroughs). But you see, it's not up to us to judge that because we have to remember, we ALL were once there. You were not born saved. You once had (and probably still have) issues, self righteous and your own (self) made up philosphies too.
However, be assured that there IS a marketplace ministry.   There are people who have been positioned to not only learn from YOU, and also to be a friend, a equally yoked mate and so much more.  The problem is when you don't believe with EVERY fiber of your being that it's true. You can not only build a business with damaged goods, you cannot build a healthy family, friendship and relationships with that type of self sabotaging behavior.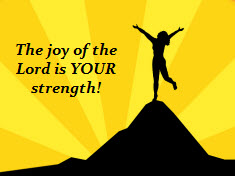 Listen, God said His word will NOT return void. He is and always will be the ONLY Man who DOES NOT lie. If you believe that, then I ask that you set yourself apart from the world's definition of a Christian.
I invite you to "call the the things that be not as though they were", [Romans 4:17] to decree God's word OVER anything else! And to also believe what you speak out of your mouth. You don't need people to be in agreement with you! What did God tell you? That in itself is enough! Stop saying what you don't want, start speaking what you know to be true — the purpose God intended before you were even born.  Begin praying God's word BACK to Him! (Ref: Jeremiah 29:11)

"Father I thank You that I know — You know the plans You have for me, plans to prosper me and not to harm me, plans to give me hope and a future, in Jesus name!"
Even in the midst of Paul's journey, he remained in "the process". When King Agrippa didn't understand the peace that was on Paul he said, "I think myself happy…" (ref: Acts 26:2) Learn how to rejoice in times of struggle, rejection, and unsurety, because without faith, there is no pleasing God.
I pray that you decide to let go and let God perform His promises accordingly. He inhabits the praises of HIS people, therefore in your obedience unto Him, there is unmeasurable favor.
In all your getting, GET understanding,
be blessed 🙂

Share your comments!