Some of you may not know that my husband passed away in 2002. I don't say that for sympathy but, to share with you how I let go. People ask me ALL the time, "how do I let go?" I'm going to share with you just how *I* did it.
As I reflect on that time, I recall several occasions of how the Holy Spirit showed up. One in particular was how He instilled the appetite in me to bury myself in the bible. I had this amazing hunger to read the Word! Now mind you, I know me, Regina, didn't just develop a thirst for that in my *ownself*. God was reaching out to me and I unknowingly accepted.
EVERY DAY as I sat in the hospital with Ruben, I read the bible. Some of the scriptures would appear as though they jumped off the page with amazing understanding as though God was talking directly to me! And He was!! I understood what seemed complicated to me in the past — all of a sudden, very clear.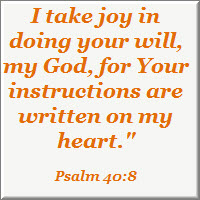 One day as the nurses came to get him and take Ruben to have a procedure done, they allowed me to go and sit in the waiting area. They were hoping that the procedure would fix part of the problem but it wasn't guaranteed. After a while, I "felt" the need to go back to his room, go in the bathroom and just cry out and worship God. I prayed (out loud) and began to thank God for what I couldn't see BUT believed anyway!! I cried, worshiped, prayed and praised God the whole time. YET, I ended all of it with, "not my will, THY will be done Lord!" I always did that because I know God's will is better than we could EVER imagine, even when we don't think it's in our favor simply because we're not seeing what we want!! There was a peace that came over me that I cannot explain! God's word reads that He will give you a peace that surpasseth (worldly) understanding (spiritually).
After approximately an hour or so. They bought Ruben back to the room. He was awake and the procedure was successful for "that time." I tearfully rejoiced!!
Letting go means to let go of the way things appear and to trust God will ALL your might! It means to not look at the circumstance as it is, but to have faith that whatever the will of God is, will happen. When you let go and let God, your relationship with Him becomes closer and closer. It's like having your best friend with you 24 hours a day, 7 days a week (whispering to you!) You see, when God knows that you sincerely desire His will, He will never leave you nor forsake you. When you can "call the things that be not as though they were", He will give you peace and show you the solution. It may not be what you think you want, but it will be what you need! When things seem SO bad, that should NEVER be your primary source of focus! God should be your primary focus because what He has for you is greater than the problem!!! Please stop looking at the problem, and look at God. You cannot out perform Him! You don't have a better solution! God gets the glory in our obedience! He will then provide the ways for you to overcome confusion and a spiritual set of eyes and ears that you will no longer look at what people do or say or how things appear because now you're no longer blind! You will see clearly! He will minister to your spirit and provide answers and peace to continue in your purposed assignment on earth!
God will show up when you let go. Even when you don't know what you think you should be knowing in your walk. So many times, people beat themselves up because they feel that they should be at a certain "place" in the Word/spirituality because people may make you feel like that. Let me tell you something, God meets us right where we're at!! There is no certain place… it's right where you're at that He will step in and embrace you! He is no respector of persons!

I was not and still am not a bible scholar! I'm Regina with a vast amount of love for God. I respect Him more than I've ever respected anyone in my LIFE! I adore Him because even at my weakest moment, He loved me like I've never been loved before. God has made His Word known to me!! He's my friend and anyone else who desires the relationship.

It was NO longer about Ruben not being here, oh yes, I will see him again one day because he's not lost, I know exactly where he is. The point was, I needed to know what was next in the journey and how was I going to get there. I fell to my face and asked God to guide me in spite of what happened because I know His plans are greater than I could ever try to put together myself!
EVERY man and woman has an appointed time to die. It's NOT the end my friends!! It's NOT! Just because you don't like your job, or your finances are shot to hell, or your spouse/mate chooses to walk out, doesn't mean it's the end! Let go of that and ask God where He's leading you. It's not about the pain, it's about the purpose… when you accept the purpose, God gets the glory and those who diligently seek Him, He rewards.
God bless you, I pray this message is received according to His perfect will.
How will YOU choose to let go and let God today?

Share your comments!